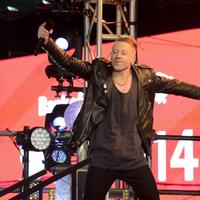 We were on hand providing the trucks, record process and crews for this fantastic concert. Utilizing Two HD trucks from Mira Mobile, we had 9 cameras available to capture all the action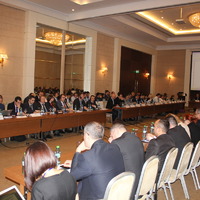 November 18th to 20th 2014 Merck & Co. hosted the 12th annual congress of International drug discovery science and technology in Singapore. Creative's team in Singapore was on location to facilitate the audio/video package, cameras, lighting, projection and webcasting needs.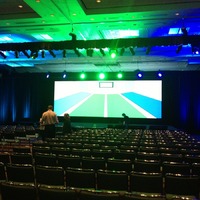 On September 4, 2014, Merck receives U.S. regulatory approval to sell its new cancer drug, Keytruda. To make the announcement Tully Creative was contacted to provide facilities and crew for the announcement. The event took place over two days at the Orlando convention center.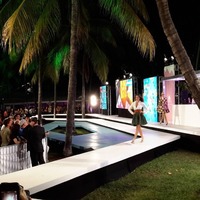 We made history and broke the record in the Guinness book of World Records by being a part of the longest runway in fashion history and the longest continuous fashion show, 24 hours with out a brake. Cotton's fashion with sponsor People magazine had a look a minute 1440 different looks total. Our broadcast television trucks, crews and transmission were pare of a great team.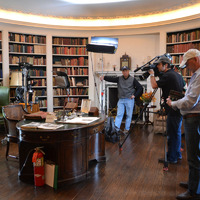 We just completed the pilot for a new series called America's Historic Homes and Gardens scheduled to air in the fall of 2014. The pilot was shot at Ladew Topiary gardens and was directed by Kevin Tully with Yvette Hope in the roll of assistant director. The series showcased America's great homes and their gardens. TAH Enterprise is producing the series planning 14 shows for the fall 2014 season.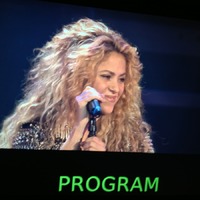 Shakira's producers planned a free concert in Bryant Park NYC and called on Tully Creative to provide the facilities and crew needed for assistance. We provided the show's director, an HD mobile broadcast unit and full crew to bring the event to life.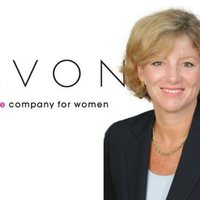 CEO Sheri McCoy, announced her plans to continue to build the AVON brand by conducting two global town hall meetings to get the word out. To facilitate the conference, Tully Creative provided an HD broadcast studio in New York, full crew, transmission, set design and webcasting services. The Town hall meetings were held 12 hours apart to accommodate AVON's global partners.
Jaguar announced that it will air a 30-second spot promoting its new F-Type Coupe performance car during the third quarter of Fox's telecast of Super Bowl XLVIII on Feb. 2. The press conference was to be held at -- where else? -- the London NYC hotel in midtown Manhattan and Tully creative was there to handle the webcast and facilities. The Super Bowl spot is part of a long ad campaign promoting the coming of the F-Type Coupe to Jaguar's U.S. showrooms in April 2014.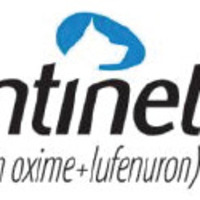 Novartis Animal Health division relaunched it signature product, Sentinel, and called on Tully Creative to get the word out. We provided a FULL HD mutli camera package with satellite uplink connectivity and hired over 20 movie theaters through the country for the viewing audience that numbered in the thousands. We put in place satellite down links and provided on location coordination at each of the receive facilities for the two hour event. Our production team included camera crew, show director, producer, set design and lighting.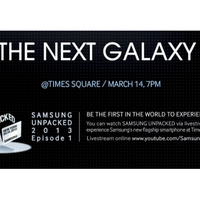 Tully Creative was contracted to provide the worldwide internet connectivity for the launch of the Galaxy S4 for Samsung. We provided up to 1 million (FULL HD) streams on both YouTube and an additional platform to the world wide web. All of the systems were fully redundant. In additional we provide Satellite connectivity for the world press, camera packages on location in New York (the show location) and multiple screen connectivity throughout Times Square. This is one of many events we facilitated in Times Square.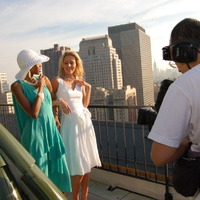 Shooting from several roof top locations created the perfect background to showcase the skyline while focusing on the latest fashion trends. We provide venues for events globally. Let us know if you need an exciting location!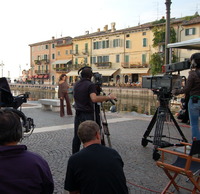 Set in the picturesque towns of Lazise and Sirmione in the Lake Garda region of Italy, these locations provide amazing backdrops to display the latest designs. The location of the shoot, being only a couple hours from Milan, permitted us the opportunity to gather crewing and facility resources locally.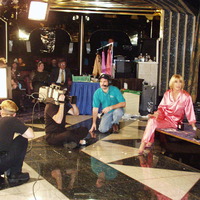 When HSN wanted to broadcast live from a cruise ship, they contacted Tully Inc.. We provided all-inclusive facilities and crews to make this epic broadcast possible. A special satellite uplink and downlink had to be constructed on the Conning Tower equipped with gyroscopes and GPS satellite positioning to keep it aligned while the ship was at sea for its 50 hours of broadcasting. Everything had to be transported on board and assembled. Camera packages, lighting, set design, power generators and even fuel was on the list. We were able to operate the entire network on board. From broadcasting to order entry, nothing was overlooked.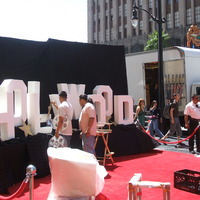 With fashion being such a large part of Japanese culture, networks in Japan look to the global fashion industry for direction. Tully Inc. was their resource for capturing the live events for broadcast worldwide. Centered around fashion week events in New York, Italy and Los Angeles, Tully Inc. provided live coverage via satellite to broadcast outlets throughout the islands of Japan. Staging, lighting, models, make-up, camera packages, location scouting, crewing, satellite transmission and catering were all handled by Tully Inc.. Our global reach of qualified professional vendors made it possible to economically travel 4 crew personnel to each of the three remote locations. All other facilities and crews were local, saving thousands of dollars in travel costs.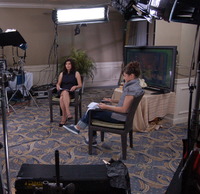 Avon Products recently announced the launch of their latest exclusive fragrance "In Bloom" created and marketed by Reese Witherspoon. For the new product launch campaign, Avon contracted Tully Inc. to provide production services and broadcast facilities for a special multi-country live media event. Located at the exclusive Four Seasons Hotel Beverly Hills, Tully Inc. transformed a meeting room into a live studio set with lighting and monitoring facilities to accommodate live 2-way interview segments with Avon participants overseas in London, England and Sydney, Australia. We provided the multi-camera TV Truck, KU satellite uplink truck and international transmission services, webcast platform, and redundant generator power sources for the live feeds between the three countries. Additionally we provided the Producer/Director, Tech Manager, and 12 freelance TV crews for the host location. Along with the host facilities in the US, we also provided camera/sound/monitors gear and crews, and all satellite transmission services for the participants in London and in Sydney.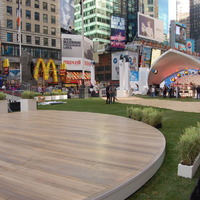 The 2011 launch of the Volkswagen Jetta in Times Square was a very unique experience. Incorporating the most cutting edge Social networks, we streamed live video to YouTube for international viewing. Emails and Tweets of the event were down-linked and projected on the large screen Jumbo Trons in Times Square. This created a LIVE "viral" experience where people at home and on the go were able to partake in the event. We installed a 10mbps internet service via microwave transmitters to upload the video from our HD mobile broadcast center, complete with jib, steady cam and robotic camera systems. The screens were interconnected to the mobile broadcast center by a temporary fiber optic network. Katy Perry was on hand to entertain the local crowd.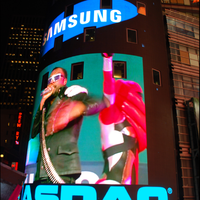 On Wednesday, March 10th 2010 in Times Square New York, Samsung announced to the world its development of a new 3D Television. Tully Inc. was there to provide the video coverage allowing the world to see this revolutionary innovation in technology. The live announcement included a spell binding concert by the Black Eyed Peas who were introduced by the Emmy award winning director and creator of the blockbuster, AVATAR, James Cameron. The event required a multi-camera HD Mobile unit with DVCPro HD and EVS HD recording and interconnecting the sources from the Pace 3D truck. Utilizing six HD microwave transmit systems and HD fiber, we connected the Routers, Nasdaq, Samsung and ABC Jumbo Tron screens. Signals were also sent to ESPN-Zone via HD microwave that were connected to large screens used in the VIP viewing lounge. Along with the production staff, we also provided the crewing, including the technical managers, fiber and microwave engineers. The main stage took up a city block on Broadway from 43rd Street to 44th Street with the audience viewing from 44th to 47th Streets.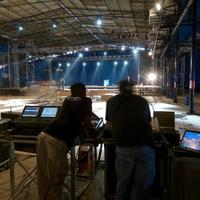 When international business leader IBM needed to facilitate a corporate business meeting in India to reach 45,000 employees within the country, Tully Inc. responded with turnkey solutions for the project. The event was hosted from two locations in Bangalore; the Maharaja Palace Grounds and St John's Auditorium, and was broadcast live via satellite to IBM centers in New Delhi, Mumbai and Kolkata. Tully provided 2 Multi-Camera Flypack systems, Jimmy Jib cranes, TV Crew, Engineers, Broadcast Licenses, C Band Uplinks and Satellite transponder services, C Band Downlink systems, Generator power and various other services needed for the production. The main location in Bangalore, the Palace grounds of the Maharaja, provided some unique challenges to the staff and crew due to the historical nature of the ancient facility. Power, transportation, equipment installation and scheduling had to be meticulously planned for success. Another challenge was for the desire to resource the majority of the equipment and crew from within the country for budget and relationship sensibilities with IBM's host country affiliates. We traveled 13 key USA operators and engineers, and hired the remaining 45 personnel from in-country. The end result was a technically excellent production for our customers and a great experience for all concerned.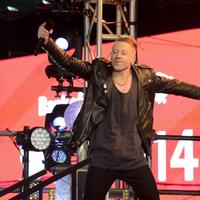 We were on hand providing the trucks, record process and crews for this fantastic concert. Utilizing Two HD trucks from Mira Mobile, we had 9 cameras available to capture all the action